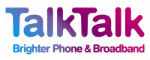 ACCA sponsors the Target Jobs Undergraduate of the Year 'Future CFO' category. This year we offered a prize of a trip to our offices in Shanghai and a summer internship at major UK telecoms firm, TalkTalk.
Here, we interview TalkTalk Finance Manager, Luke Falconer.
Q. What are the three key things you look for in a good finance candidate?
1. Some previous work experience is a positive, making use of internships whilst at university.
2. Confidence and strong interpersonal skills as they will have to deal with colleagues in other departments whilst at work.
3. Strong academic background.
Q. What makes a finance applicant stand out on paper, and in interviews?
Their CV should be no more than two pages, and formatted so that hiring managers can clearly see key achievements and work experience.
In interviews the candidates should be able to articulate all the points they have included on their CV.
Q. What advice would you give to graduates looking to get a finance role at TalkTalk?
Make sure they do their research on TalkTalk; what products we offer and the competitive market that we trade in.
Q. What are the benefits of hiring an ACCA student or someone with the ACCA Qualification?
From my point of view, the main benefit of employing someone with the ACCA Qualification or an individual who is studying towards it is that you can almost guarantee a high quality recruit.
If someone has decided to study with a professional body it shows that they are serious about their career progression, that they want structure.
It allows us to ask more direct questions at interview – we can check they understand the benefits of a professional qualification and that they're not just doing it for the sake of it.
Watch our videos
Finding your dream job: accountancy and finance (YouTube)
Finding your dream job - episode 3: Preparing for interview (YouTube)
Finding your dream job - episode 4: Making a good first impression (YouTube)
To the top